Tim Greenwood and Associates are a local independent company with a combined 45 years of experience providing in-depth and honest valuations and surveys in and around the Horsham area. For excellent service on a one-to-one basis, Tim Greenwood and Associates will work with you to ensure that you have the right type of survey carried out for your particular property. We have worked with a huge variety of different clients for projects of all sizes, and as such have built up a range of valuable experience in the Horsham area.
We are RICS Approved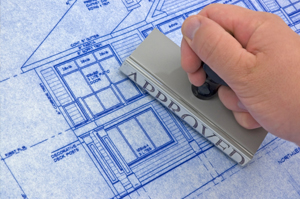 Our highly skilled team consists of Horsham chartered building surveyors, professional consultants and specialist residential surveyors in order to provide all our clients with a broad range of services designed to meet the specific needs of your individual project. Having built up an extensive knowledge of the local area we can take local geographical changes into account when surveying your property and drawing up helpful advice for restoring potential problem areas. Tim Greenwood & Associates are also proud to be registered members of the Royal Institution of Chartered Surveyors (RICS) as a proven testament to our highly skilled services.
A newly formed company in 2012, Tim Greenwood and Associates have enjoyed considerable success with a team of highly experienced surveyors and specialist residential valuers who have performed numerous surveys across the South East for both homeowners and businesses alike. We have extensive experience providing in-depth, comprehensive surveys for a wide range of different property types, from one-bedroom and studio flats to large country houses. Having supplied reports for the commercial, residential and industrial sectors we draw from a wealth of experience to create accurate and detailed reports that our clients can trust.
Commercial Property Surveyors in Horsham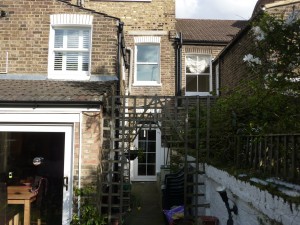 Our Building Surveys provide an in-depth analysis of the condition of the property so that our clients know everything they need to know as to the condition of the building they are planning to buy. The survey will include details regarding all visible and accessible aspects of the property including any immediate and urgent problem areas and defects, as well as provide photographic evidence of such defects. A detailed survey is used to provide the client with enough information so that they can make an informed decision as to whether or not they would still like to continue with the purchase of the property. Restorations and renovations can be quite costly, so it is important to enter into negotiations with an in-depth understanding of the condition of the property before you agree to buy at the set price.
In addition to building and compliance surveys, we also offer a range of services across all property sectors including, but not limited to planning applications and various surveys in accordance with CDM Health and Safety Regulations. Our team of expert building surveyors, professional consultants and specialist residential valuers have considerable experience in conducting surveys across the South East and have a valuable knowledge of the local area, which we will take into account when conducting your survey. We will work with you on a one-to-one basis to ensure that you are properly informed at each step of the process and that you receive the best service at competitive rates.
Having previously worked on restoration reports and development reports for clients throughout Horsham and the surrounding areas we have extensive experience surveying all property types and have worked specifically with appointed consultants in order to ensure that the client project continues as smoothly as possible.  Our professionally skilled team will work on a personal level with you throughout the entire process, ensuring complete client satisfaction with our exceptional service throughout the project.
Our Range of Services Includes:
Contact Your Local Chartered Surveyors Today
Whether you want to buy a new home or you are planning a redevelopment project, whatever your needs, Tim Greenwood and Associates will provide you with high-quality service at competitive rates. Having built up a stunning reputation assisting clients in getting their dream homes and providing detailed reports for restoration and development projects throughout Horsham and the surrounding area, we go above and beyond expectations in order to ensure that our clients are completely satisfied with the detail of the reports and surveys we offer for all property types.
For more information on the variety of services we provide to our clients in the area, or to discuss your requirements with one of our chartered surveyors in Horsham, do not hesitate to get in contact with us by calling us on 01737 829070 or by completing the Contact Us form on the right by filling in your details and we will get back to you. At Tim Greenwood and Associates we will happily answer any queries you may have. We look forward to hearing from you soon.