With years of experience providing high-quality building and compliance surveys in the South East of England including Haywards Heath and the surrounding areas, Tim Greenwood and Associates are dedicated to providing you with expert advice when you are planning on buying a new property or looking to value your existing home. With a combined 45 years of experience offering a wide range of services across all property sectors, our team of highly trained chartered building surveyors, professional consultants and specialist residential valuers will work with you on a one-to-one basis to ensure that you have all the relevant information you need to continue with your planned property project.
Our Qualifications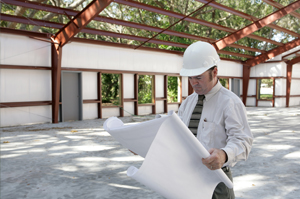 Our practice has been officially recognised by the Royal Institution of Chartered Surveyors as a quality, professional and trusted firm, giving you confidence in our skills and experience. As a local team, we have built up a stunning reputation over the years has worked on a huge number of projects in the Haywards Heath area, so we can take into account the local geographical effects that the environment might have on your property. Our professional team combines a wealth of different experiences in order to bring the essential skills to assist in your individual project. With experience across all property sectors including residential, commercial and industrial, we offer first-class, honest service.
Established in May 2012 by chartered surveyor Tim Greenwood, Tim Greenwood & Associates have since established a solid reputation based on trust and high-quality services and surveys in the local area. Tim draws on his wealth of experience in surveying businesses for over 20 years in order to ensure that clients receive the right information they need to make an informed decision.
Services We Provide
Whether you are a landlord looking to ensure that your properties maintain a certain standard at all times, you are a tenant and wish to know whether or not you are properly complying with Planning and Building Regulations, or you are a homeowner planning on buying a new property, Tim Greenwood offers professional and comprehensive advice. We have years of experience providing in-depth surveys of all types of properties across the South East, from one-bedroom flats and studio apartments to large country houses. Whether your property is residential, industrial or commercial, Tim Greenwood provides a range of different property services available to all clients.
In addition to comprehensive building and compliance surveys, Tim Greenwood and Associates also offer a variety of other property-related services to all our clients. These are including, but are not limited to, Licenses for Alterations or Landlords' Approvals, Development Project Monitoring Services and Feasibility Studies, so whatever the individual needs for your property project, we will give you the best professional advice at competitive rates.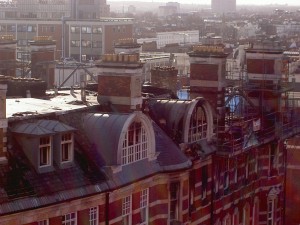 Willing to work with both landlords and tenants we will provide you with essential assistance and advice you can truly count on, whatever your individual situation. We offer a full building survey complete with photographic reports of potential issues for landlords who are concerned that their tenants may not be adhering to the property's Health and Safety regulations, or we can provide expert advice for tenants who have concerns that their landlord is neglecting the property.
Purchasing a property is often one of the most important financial investments a person can make in their lifetime, which is why an in-depth Building Survey provided by Tim Greenwood & Associates goes into great depth assessing the condition of the property. The survey looks at main areas such as structural integrity, looking at all visible and accessible areas of the property as well as making a note with regards to any immediate or urgent problem areas within the property. A detailed Building Survey will often provide pictures to document the condition of the property and may include additional advice as to how to repair or rectify any major issues.
Building Defect Analysis Reports
For commercial property owners in Haywards Heath, our building defect analysis reports are an invaluable service. Our surveyors will thoroughly inspect the entire building to identify any structural or design defects that could cause issues down the road. Owners can gain insight into the root causes of problems like water damage, foundation cracks or unstable structures and determine corrective plans of action. With experience analyzing properties in the local Haywards Heath area, we know how to spot even subtle signs of defects. Owners can have confidence in our detailed reports to determine work needed to repair and prevent major damage or disruption.
Get in Touch
As local surveyors with extensive and important experience providing a vast range of different building and compliance surveys and other services in Haywards Heath and the surrounding areas, Tim Greenwood and Associates are proud to provide you with the advice you need. We understand the importance of in-depth, reliable information which is why we exceed all expectations to provide our clients with everything they need to make an informed decision on a property purchase.
For more information, if you have any questions regarding the types of property services we offer to clients in the area, or would like to discuss your requirements with one of our chartered surveyors in Haywards Heath, please call us on 01737 829070 or alternatively you can fill in the Contact Us form on the right and we will get back to you.
As professional local surveyors, we at Tim Greenwood and Associates will happily answer any questions you may have. We hope to hear from you soon.