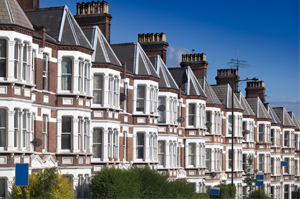 Tim Greenwood & Associates are an independent firm of specialist Chartered Building Surveyors with an excellent reputation for delivering professional property services to commercial and residential clients in London and the South East. We have extensive experience in providing assistance on all building matters arising from the Part Wall Act 1996.
WHAT IS THE PARTY WALL ACT?
According to the Party Wall Act 1996, a property owner carrying out construction or refurbishment work that may affect the party wall – a wall or floor shared with an adjoining neighbour's property – must serve Notice and obtain consent before any works can be carried out.
Any building work that could impact the structural integrity or support function of a party wall between neighbouring properties, or has the potential to cause damage, is covered by the Act. The following types of work typically fall under its provision:
Building on, or right up to, the boundary between two adjoining properties
Digging close to a neighbouring property and lower than its foundations
Alterations to the party wall
Common building projects affected by the Act include extensions, loft conversions and basement excavations, removing chimneys, building conservatories, and any activities that involve underpinning, changing the height of the party wall, cutting into the party wall or installing a damp proof course.
See our FAQ section for more information about adjoining owners, basement party walls and consulting a third surveyors.
WHEN DO YOU NEED A PARTY WALL SURVEYOR?
The legislation was put in place with the express purpose to protect both the building owner planning the works and the adjoining owner next door. For any proposed building works that fall within the scope of the Act, the process set out within must be followed and administered correctly. Without a detailed understanding of how to proceed, site work may be delayed while any ongoing work may have to be halted in order to resolve issues, causing further delays and additional cost.
Once a party wall surveyor has been instructed, this becomes a statutory appointment. The role of the party wall surveyor is to fulfil the legal obligation to act impartially to ensure that the provisions of the Part Wall Act are adhered to, in order to protect the interests of the owners of both adjoining buildings.Details about how and when Party Wall Notices must be served can be found here.
HOW CAN TIM GREENWOOD & ASSOCIATES HELP?
Party wall issues are a specialist subject area where professional guidance from an experienced party wall surveyor is highly recommended. At Tim Greenwood & Associates, we will advise whether proposed works fall with the remit of party wall legislation and, where necessary, serve formal Notices as required by law, and agree party wall awards on behalf of building owners.
Our party wall surveyors in Surrey, Sussex, London and beyond can provide detailed information regarding your rights as a building owner. We are also able to advise adjoining owners of their rights and act on their behalf if Notice is served upon them.
Our expert team will assess the proposed building project and the implications for your property and its occupants. It is often the case that owners may not be aware of existing defects in their property but are highly concerned about potential damages that neighbouring building works may cause.
To maintain neighbourly relationships, we would always recommend that Schedules of Condition are undertaken of neighbouring properties if in close proximity to the boundary to avoid the risk of disputes. The Schedule of Condition in the party wall award will set out the condition of the adjoining owners' properties before the works next door start. In this way, any damage caused can be identified and fair resolution agreed, while inaccurate claims can be averted.
CONTACT US
For any enquiries regarding party wall issues in Surrey, Sussex or London, please contact Tim Greenwood & Associates where our party wall surveyors will be happy to assist. Call our offices on 01737 829070 or fill in the contact form on this page.
It should be noted that it is a legal requirement to appoint a party wall surveyor for any building works where the Party Wall Act applies. Contact us to avoid any potential problems with proposed works to a party structure. Early awareness of any delay will enable due consideration to be given to the implications of the Act, the appropriate Notices served and Awards agreed in a timely fashion.