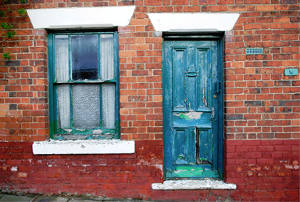 Our team has extensive experience in identifying specific defects in a wide range of commercial and residential buildings. Using our expert knowledge regarding a building's nature, structure and usage, we will apply our understanding to determine the cause of the problem and offer advice on the most appropriate remedial work.
Our core focus is always to repair not only the side effects of any structural defects but the root causes, leaving you with a property that is as structurally sound as it looks on the surface. Our recommendations usually include immediate steps you can take to improve the appearance and functionality of the building, as well as strategic steps to benefit the building long-term. This allows you to work around any time or financial constraints you may have.
What is a Building Defect Analysis Report?
A Building Defect Analysis Report will focus on a specific issue within the property, usually that the owner has either noticed or has been notified of in a less-detailed survey of the property. It will provide a better understanding of the defect, outlining the cause and what can be done to reverse the damage.
In some cases, our clients have already tried to repair the damage, on the misguided advice of a non-specialist. While these recommendations may have been made with good intentions, they can lead to costly work being carried out on the building that doesn't fully rectify the issue. We understand that finding a defect in your property is stressful enough, which is why we are focused on using our expertise to give you the best answers, the first time.
What kind of issues are typically investigated in a Building Defect Analysis Report?
• Structural movement, where the building is showing visible signs of subsidence caused by any number of issues, such as groundwater, nearby trees, insufficient foundations or the disruption of earth nearby.
• Damp, moisture and mould, which are commonly misdiagnosed and can cost homeowners thousands in ineffective solutions as a result.
• Timber problems, ranging from wet and dry rot to pest infestation and structural overloading.
How is a Building Defect Analysis Report carried out?
The first step our surveyors take is to make sure they understand the history of the problem, even before inspecting your property. This will typically include investigations into the planning records, insurance history, and local conditions of the building.
We will then visit the property to inspect the defect. In some cases, the problem is localised and we can uncover everything we need with relatively little access, but usually, our surveyor will investigate many internal and external areas of the property to make sure all of the affected areas are accounted for.
Following the inspection, we will put together a comprehensive report about the defect, including the cause, associated discoveries, remedial suggestions and estimated costs for repairs. If required, we can also recommend reliable contractors and specialists to complete any work.
Tim Greenwood & Associates offer Building Defects Analysis Reports all over Surrey, Sussex, London and the rest of the South East. Please contact our friendly team for more information about our services or to book a consultation about your property.