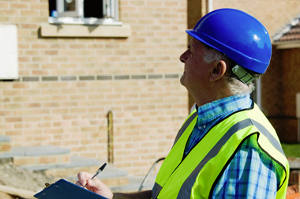 Full compliance with Building Regulations and other relevant legislation is vital in order to maintain the safe and legal operation of your residential building, commercial property or business. This is a highly complex field with continually evolving requirements for building owners and operators to complete wide-ranging assessments, testing and inspections to stay compliant with current regulations.
At Tim Greenwood & Associates, we offer a wide range of commercial surveying services, working with property owners, landlords and tenants and conducting comprehensive Property Compliance Surveys to help ensure estate portfolios, commercial and residential buildings comply with relevant recommended standards and current legislation.
What does a Property Compliance Survey include?
Our Compliance Surveys include the following elements:
Fire Safety Risk Assessments
Electrical Safety
Gas Safety
Lifts Safety
Car Park Risk Assessments
Water Risk Assessments
Asbestos Surveys
Access Surveys
Water Hygiene & Legionella Risk Assessments
Periodic maintenance reviews and property compliance auditing
Our in-depth building compliance surveys are carried out by our Chartered Building Surveyors who have extensive experience and training in this specific area, along with specialist consultants with whom we have developed long-standing relationships, such as in the areas of CDM Health & Safety, fire safety asbestos detection & removal and access issues.
The Property Compliance Survey Report will highlight any areas of concern, and include recommendations for immediate action and suggestions for planned changes. Clients can choose for a building compliance survey to be provided as a stand-alone service to meet a specific set of requirements, or as part of a larger project alongside our other services.
Tim Greenwood Chartered Building Surveyors
Tim Greenwood & Associates is a team of highly experienced Chartered Surveyors and specialist residential valuers, having built up an excellent reputation for industrial and commercial building surveys in London and across the South East. We have a combined 45 years' industry experience and provide professional guidance and specialist advice to commercial clients in a huge range of sectors, as can be seen here. For further information or to discuss your requirements for a Property Compliance Survey, please contact the team here or call us on 01737 829070.