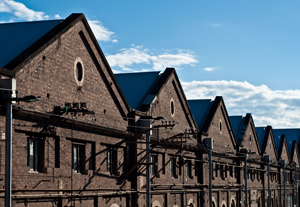 Tim Greenwood & Associates provide Schedules of Condition reports to owners, operators and tenants of residential property, commercial premises and industrial units in all areas of London, Surrey and Sussex and across the South East. As specialist surveyors with more than 20 years of professional experience, we can ensure that all party's interests are protected prior to any construction work being undertaken, or at the start of a new lease.
WHAT IS A SCHEDULE OF CONDITION?
A Schedule of Condition is a formal record that provides a benchmark against which the condition of a property can be assessed, helping to mitigate future repairing obligations and/or potential claims for damages, in three types of scenarios:
1. Leases
A Schedule of Condition can help safeguard the interests of both landlords and tenants, and establish a tenant's repairing obligation and any obligations for reinstatement works under the terms of a lease. A valuable document for both parties, it can help to avoid potential disputes and costly claims for damages either during or at the end of a lease term.
2. Construction
Having a Schedule of Condition in place before beginning a construction project can provide invaluable protection against potential claims for damages after building works have commenced, and establish liabilities and the extent of any remedial works needed, in the event of building damage having been caused as a result of the works.
3. Party Wall
A Schedule of Condition is highly recommended to be put in place prior to building works under the Party Wall Act. It provides evidence of the property's existing condition and can be used to ascertain whether any damage has occurred, and to what extent any remedial works may be required, avoiding any potential disputes from arising. Also, see our Party Wall Surveys page.
Whether you are about to commence a new lease, are planning major construction works or have been given notice that a neighbour is planning party wall alterations, it is highly advisable to arrange for an inventory or Schedule of Condition if the condition of your property or a neighbouring property could be affected by the works. Read more about Schedules of Condition in our recent blog post.
How Does a Schedule of Condition Work?
In our experience, a Schedule of Condition is one of the key parts of the construction process. It is designed to add clarity to a potential damage claim, avoid disputes between property owners and ensure that no undue strain is placed on the existing goodwill of neighbourly relations.
The Schedule of Condition process starts with a review of the proposed construction plans by our experienced surveyors, taking particular care to consider the perspective of the adjoining owner's property and identifying any areas of that property that should be included in the Schedule of Condition report.
A site inspection will then be arranged for one of our skilled surveyors who will take a recorded schedule of the current condition of the property in question. The aim of the inspection visit is to ensure that there is a thoroughly prepared record in place prior to building works commencing.
The Schedule of Condition report will then be prepared, setting out the property's existing condition. It is important to note that a Schedule of Condition is not a survey. That said, all our reports are compiled by professional, RICS-approved surveyors, so you can have full peace of mind about the quality of our inspections.
Click here to view recent case studies of an office suite in Horley, a retail unit in Surrey and a party wall matter in Horsham.
CAN I GET A PHOTOGRAPHIC SCHEDULE OF CONDITION?
Schedules of Condition can be prepared to suit the individual requirements of each client and include detailed written descriptions of the condition of the relevant building elements in addition to a photographic record of the property.
While an illustrated report adds visual clarity and aids understanding of any of the issues described, a solely photographic record is usually not recommended, since finer details may be missed or left ambiguous without the benefit of an accompanying written narrative.
CONTACT US
Tim Greenwood & Associates provide a wide range of professional surveying services for residential and commercial properties in London, Surrey and Sussex at competitive rates. If you have an enquiry regarding Schedules of Condition or Party Wall matters or would like a free quote for a property survey, please contact us at 01737 829070 or complete the contact form on the side of this page.