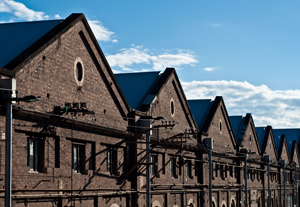 Tim Greenwood & Associates offer Schedules of Condition to industrial, commercial and residential property owners and tenants across the South East.
Whether you are about to commence a lease with a new client, or have been given Notice that a neighbour is planning Party Wall alterations, if the condition of your property could be affected by the occupation or construction work of another party, then an arranging an inventory and schedule of condition is advisable. While you can take an informal record of a building yourself, appointing an independent expert will give the record greater weight in the event of a claim or dispute in the future.
At Tim Greenwood & Associates, we have extensive experience in conducting Schedules of Condition, and ensuring both parties are satisfied with the documentation prior to the commencement of possession or structural alterations. Our firm is fully regulated by the Royal Institution of Chartered Surveyors (RICS), so every client can be confident in the quality of our work.
WHAT IS A SCHEDULE OF CONDITION?
A Schedule of Condition is a formal record which details any defects within a specific part of a property. They are usually commissioned to monitor damage caused between two points in time, for legal or contractual reasons. There are several reasons to arrange a Schedule of Condition; party wall alterations, construction of an extension or a new tenant taking occupation of the premises are common examples.
It's important to note that a Schedule of Condition is not a survey, however all of our reports are compiled by professional, RICS-approved surveyors, so you can trust in the quality of our inspection. For an example of when a Schedule of Condition may be of value, see our case study about a commercial property in Redhill, Surrey.
CAN I GET A PHOTOGRAPHIC SCHEDULE OF CONDITION?
Schedules of Condition can be prepared to suit the requirements of each client and include both detailed written descriptions of the condition of the building elements and a photographic record of the property.
A solely photographic record is not recommended, as finer details may be missed or left ambiguous, such as hairline cracks.
CONTACT US
Tim Greenwood & Associates strive offer professional surveying services across London, Sussex and Surrey at competitive rates. If you have any enquiries, or would like to make an appointment for a local Schedule of Condition, survey, or party wall matter, please contact us and we will be happy to assist you. Call our office on 01737 829070 or complete the contact form on the side of this page. We look forward to hearing from you.