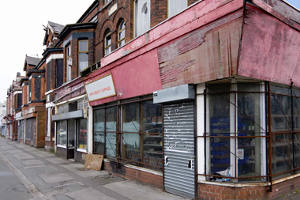 With extensive local knowledge in Woking and further afield, Tim Greenwood & Associates are able to offer professional Schedules of Dilapidations to ensure clients have all relevant information pertaining to the Lease prior to expiry. We are experienced in advising both tenants and landlords with regard to their Lease liabilities.
A Schedule of Dilapidations contains items of reinstatement, redecoration and repair at the end of the Lease, for the benefit of both landlord and tenant. It sets out the tenant's liability regarding any physical issues caused to the property during the tenancy, and can be drawn up in the run-up to the end of the Lease or after the Lease has expired. The Schedule may also include any elements that have fallen into disrepair, any redecoration requirements and details of reinstatements, including the costs involved. It is possible for a landlord to serve a Schedule of Dilapidations during the Lease term, and ideally it should be issued before the Lease has come to an end.
For the tenant, it could be in his best interest to prepare a Schedule of Condition at the beginning of the tenancy to protect from a Schedule of Dilapidations at the end of the Lease. The landlord will want his property to be returned to him in as good a condition as the Lease allows. A detailed Schedule of Dilapidations, drawn up by a professional surveyor, will permit the tenant to carry out the necessary obligations.
The Importance of a Schedule of Dilapidations
It is recommended that a Schedule of Dilapidation is drawn up in good time before the Lease comes to an end, so that the tenant is given sufficient opportunity to make good on any repairs needed before the Lease expires. If the landlord serves a Schedule of Dilapidations after the tenancy has ended, this may impact on any claims made against the tenant. There are clear dilapidations protocols that should be observed to make sure any claim is viewed positively in a court case, should it come to it.
As experienced property surveyors dealing with landlords and tenants in Woking and the surrounding area, Tim Greenwood & Associates would advise tenants not to wait until a Schedule of Dilapidation has been served, but to be proactive. In order to retain some level of control over the dilapidations process, tenants should seek early professional advice. In addition to giving them extra time to carry out any preparations for the cost of any dilapidations, it may also save them money.
Our Background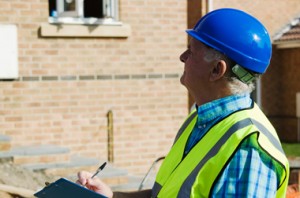 Tim Greenwood & Associates was founded in 2012 by Tim Greenwood. We are a professional team of property specialists with a combined 45 years' experience in building surveys, feasibility studies, party wall matters, planning applications, technical reports, dilapidations schedules and many other property related services. As a professional property company with specific local knowledge of Woking and the surrounding area, we offer personal advice and professional assistance to residential and commercial clients alike.
Other Services
We provide a wide range of property related services to our clients. In addition to Schedules of Dilapidations in Woking and beyond, contact us for Expert Witness Reports, Planned Maintenance, Project Management, Compliance Surveys, Building Control Submissions and much more.
Contact Us
Tim Greenwood & Associates provide expert assistance regarding Schedules of Dilapidations in Woking and across the South East. For initial enquiries, please call our offices on 01737 829070 or complete the form on the right hand side, and one of our professional team will get in touch as soon as possible to discuss your property surveying requirements.