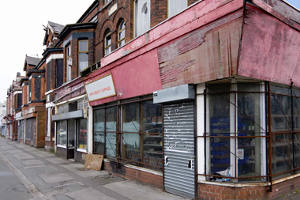 Tim Greenwood & Associates offer expert Schedules of Dilapidations in the Horley area, serving the needs of both tenants and landlords where possible. As a team of knowledgeable surveyors, we work to provide all the relevant information needed when requesting a detailed Schedule of Dilapidations.
The purpose of a Schedule of Dilapidations is to provide a document that details the physical state of a property for the benefit of both the landlord and the tenants following or nearing the end of a lease. It sets out a tenant's lease liabilities in plain terms, including details of elements that have fallen into disrepair during the tenancy in question. Details of a reinstatement alterations and redecoration requirements and their costs may also be provided. While a Schedule of Dilapidations is normally served at lease end, an interim Schedule of Dilapidations can also be served where needed.
It is in the best interests of the landlord to ensure that tenants are properly maintaining their property within the lease guidelines. Following the end of a lease, a landlord should always want a property to be returned in the best condition that provisions will allow. A Schedule of Dilapidations allows such conditions to be met in the form of renovation or reparation work which may need doing.
The Importance of a Schedule of Dilapidation
Approaching the end of a tenancy, it is important that a landlord provides their tenants with enough time to make good on a Schedule of Dilapidation and in order to do this, the Schedule must be issued before lease end. Any claims made following the end may hold less weight than claims made before the end of a lease and in such instances, disputes and even court cases can arise. For landlords to avoid such disputes, landlords should serve to draw up and issue a Schedule of Dilapidations with a professional surveyor in good time.
Where tenants are concerned, it is often recommended that they do not wait for a Schedule of Dilapidation to arrive. Tenants can take a more active approach to ensuring that the requirements are met by seeking out advice from a professional regarding any renovations needed. This also allows tenants to make the necessary preparations with regards to costs and gives them some measure of control over the process.
Our Background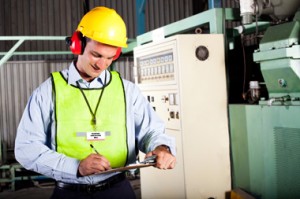 Tim Greenwood & Associates was established in 2012 by Tim Greenwood, bringing together a professional team of chartered building surveyors and specialist residential valuers. With over 45 years combined local and specific experience offering Schedules of Dilapidations in Horley and further afield, Tim Greenwood & Associates have established a working relationship with clients across the South East to ensure complete satisfaction.
We provide expert assistance to both private and commercial clients, working to maintain an honest and in-depth approach to every report we provide for our clients.
Other Services
With specialist experience in detailed Schedules of Dilapidations in Horley and the surrounding area, Tim Greenwood & Associates work with clients to ensure that both landlords and tenants have everything they need. In addition to these reports, Tim Greenwood & Associates also provide a range of other property related services to ensure client satisfaction. These include, but are not limited to Expert Witness Reports, Building Surveys, Party Wall Matters and more. Whether you are looking at purchasing a property or need assistance regarding project management, our team will be happy to help.
Contact Us
Tim Greenwood offers expert advice and professional surveying services in Horley and further afield. To get in touch with our knowledgeable team, give us a call on 01737 829070 where we will be happy to help.
You can also contact us by filling in the form on the right and we will get back to you as soon as possible. As experienced surveyors in Horley Tim Greenwood & Associates can help clients in a range of property matters.