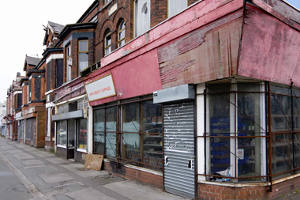 As a professional team of Chartered Surveyors in Epsom and the surrounding area, Tim Greenwood & Associates offer expert property services including Schedules of Dilapidations. We have the expertise to work for landlords and tenants, providing professional advice on Lease obligations.
The tenant's Lease liabilities when the Lease period is coming to or has come to an end is set out in a Schedule of Dilapidations. This is typically prepared to set out the tenant's liabilities with regard to any damage or disrepair caused to the property during the period of the tenancy. The Schedule may also include the reinstatement of alterations, as well as redecoration requirements along with elements of disrepair and associated costs. If needed, a Schedule of Dilapidation may also be served as an Interim Schedule during the Lease term; this requires the tenants to deal with any elements of disrepair during the term of the Lease.
It is in the landlord's best interest to ensure that the property is properly maintained and well kept throughout the period of the tenancy, since he will want the property to be returned in the best possible condition, given the Lease requirements.
In order to be able to address and plan for any reinstatement, redecoration and repair elements required in the Lease, the tenants will look to a Schedule of Dilapidations for the necessary information.
The Importance of a Schedule of Dilapidation
A Schedule of Dilapidations must be served in good time before the end of the Lease, in accordance with the legal dilapidations' protocol, to give tenants sufficient time to address the items contained within it. Claims may carry less weight is the Schedule has been issues after the end of the tenancy. Disputes as a result of a claim should be dealt with by surveyors or, if all else fails, in a Court of Law.
Tenants in Epsom are advised to enlist the help of an experienced surveyor to provide them with early dilapidations advice and guidance; there is no need to wait for a Schedule of Dilapidations to be served by the landlord. In this way, tenants have a modicum of control over the dilapidations process, including costs, which could save them money if repairs are carried out in good time. Tim Greenwood & Associates would advise tenants to be proactive in seeking early, professional dilapidations advice.
Our Background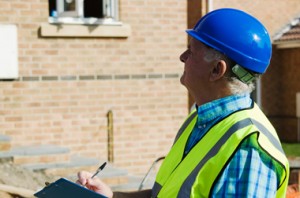 Set up in 2012, Tim Greenwood & Associates is a team of Chartered Surveyors with over 45 years' combined experience. Founded by Tim Greenwood, the company provides clients in Epsom and the South East with in-depth professional property advice. With a track record of specific local experience, we can assist both commercial and residential clients.
Other Services
We are specialists in providing extensive and in-depth dilapidations advice for landlords and tenants in Epsom and the surrounding area. In addition to Schedules of Dilapidations, we can also assist with a wealth of other property related services for both residential and commercial clients. Please contact our experienced and knowledgeable team for Building Surveys, Expert Witness Reports, Party Wall Disputes and a wide range of other matters.
Contact Us
Tim Greenwood & Associates should be your first port of call for professional advice on Schedules of Dilapidations, Party Wall Matters, Building Surveys, Planning & Listed Building Applications, Technical Reports and a wide range of other property related matters in Epsom and beyond. Whether your enquiry is residential, commercial or industrial, we look forward to receiving your call on 01737 829070. Alternatively, please feel free to fill in the form on the right hand side, and we will respond to your query with the minimum