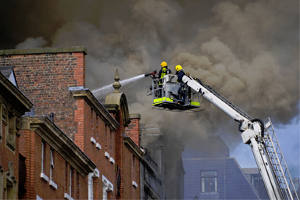 We understand the importance of Reinstatement Cost Assessment and the impact an insurance claim can have on a property owner.  Our team of professional chartered surveyors have extensive experience in calculating reinstatement values for most building types to enable owners to insure their buildings for realistic values.
It is imperative to insure buildings for the correct sum as this can impact owners in the event of an insurance claim.  If the property is found to be under insured, then insurance companies can refuse to pay out the full amount to cover the cost of the claim, instead pay out by averaging the claim.  This can leave claimants significantly out of pocket, and at risk of being unable to fund all the remedial and reinstatement works.  In the event the building is over insured, whilst any valid claim should be paid in full, insuring a property for more than is needed means the insurance premiums are higher than they need to be, costing the owner more.
A Reinstatement Cost Assessment assesses the full cost of clearing the site, fully rebuilding and repairing the damaged property including foundations, the structure, internal fixtures, external landscape, structures and professional advice.  This provision for professional advice includes consultants' fees for planning, structural, mechanical and electrical service installations and should also include for party wall issues.  We are able to assess what needs to be included and prepare a valuation based upon the replacement of the property at the time of valuation.
The Importance of a Reinstatement Cost Assessment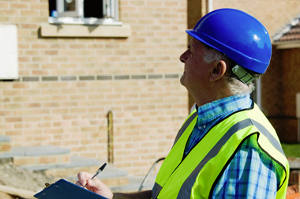 Sometimes more commonly known as Fire Insurance Valuations, Reinstatement Cost Assessments are typically needed by owners when they purchase a building and are often then index linked when they come up for the annual renewal.  The RICS (Royal Institution of Chartered Surveyors) recommend that whilst index linking or undertaking a desktop review annually is acceptable for a couple of years a full revaluation should be carried out every three years to ensure the valuation remains realistic, and any changes made to the building since the last valuation are accurately reflected in the rebuild sum.
Reinstatement Cost Assessments are often provided in mortgage valuations but valuers typically multiply a standard rate and the area of the building, not always taking into consideration the complex nature or individual features of a building or its location.  A detailed reinstatement cost assessment will include for all the buildings' bespoke features.
Buyers or property owners who do not request that a thorough and accurate Reinstatement Cost Assessment is conducted by chartered surveyors may potentially lose out on insurance claims. Therefore it is essential to get an accurate valuation in the event of an incident occurring and a claim to be made.
Our Background
Tim Greenwood & Associates are a team of highly experienced chartered surveyors, dedicated to providing clients throughout Surrey and the surrounding area with a range of property related services, designed to give you complete peace of mind when owning a property. Offering a range of services, we focus on creating long lasting relationships with our clients in order to provide them with the very best service available with all their building surveying needs.
In addition to our Reinstatement Cost Assessment Service, we provide a range of additional services including Compliance Surveys, Commercial Building Surveys, Schedules of Dilapidations and more. Our team of chartered surveyors have a combined 45 years' experience conducting detailed reports and valuations on all property types throughout London and the Home Counties, ensuring that our clients are equipped with all the information they need to make informed decisions.
Contact Us
If you would like to know more about reinstatement cost assessment in Surrey, whether you are looking for a first class service when it comes to Reinstatement Cost Assessment, or you would like to find out more about the various services we offer to clients in owning or occupying a property in Surrey, please do not hesitate to get in touch. You can fill out the form on this page and we will get back to you as soon as possible or to speak to one of our surveyors directly, you can call us on 01737 829070 and we will be happy to help you with any questions you might have. We are also happy to answer any fire insurance valuations enquiries you may have.
Drawing from 45 years combined experience in surveying a wide range of property types throughout London and The Home Counties choose Tim Greenwood & Associates for comprehensive, detailed reports on your properties related issues. We hope to hear from you.