Our Background
With a team of highly experienced chartered surveyors, Tim Greenwood & Associates have a reputation for detailed surveys designed to provide clients with all the information they need to proceed confidently with commercial property negotiations. Our surveyors boast a combined 45 years' experience surveying all property types within the Surrey area, and further afield where required.
We provide a wide range of services in addition to our Commercial Building Surveys, including Development Project Monitoring, Compliance Surveys, Project Management, Party Wall Matters and Schedules of Dilapidations. As experts in the surveying field we focus on providing our clients with the essential information they need to make an informed decision when proceeding with property transactions.
Commercial Building Surveys Surrey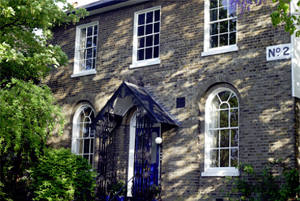 The core principal of a Commercial Building Survey is to provide a detailed analysis of the physical condition of a building, identifying any potential or obvious defects within the building that may have an impact on the occupation or its maintenance costs. The survey will cover a wide range of features within the building, looking at its construction, its condition, setting out any defects or potential issues any purchaser should be aware of and making recommendations.
A survey may be undertaken for a freeholder or leaseholder and the information included in that will be tailored to the needs of our client.  In the case of a leaseholder, where available, we will review the terms of the lease, to be able to focus on and advise the leaseholder of his potential liabilities.  In addition we will endeavour to make commentary on the wider building especially if the client will have some liability for the costs via a service charge.
We appreciate all clients have differing requirements so we will take the opportunity to discuss your survey to ensure you receive a bespoke survey that meets your needs.  In addition to offering evidence on the condition of the property we are able to prepare budget costs of identified defects as an additional service, to allow you to be financially prepared for your liability.
Our purpose is to give clients complete peace of mind when they enter into property negotiations. With commercial properties it is essential to gather all the relevant information before making a purchase, to avoid unexpected costs. Our Commercial Building Surveys in Surrey also provide advice on your duties and the legal requirements covering disabled access, fire exits, asbestos and other statutory issues relevant to the property.
A detailed survey is a way to be fully aware of the condition and structure of the property, so you can plan for any works, reducing the risk of unexpected defects, which may impact on your business operations and incur unexpected costs.  By drawing from a wealth of experience in surveying commercial properties, our team of expert surveyors are able to compile structured, comprehensive reports that outline everything you need to know about your proposed acquisition.
The Importance of a Survey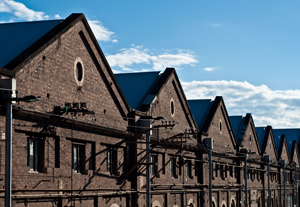 In some instances purchasers will rely on a Mortgage Valuation for information on the condition of the property.  A Mortgage Valuation will often be required when purchasing a commercial property, but this is not as detailed as a Commercial Building Survey. A Mortgage Valuation only serves as a overview for the benefit of the lender to ensure that the property provides sufficient security for the bank to lend upon so will not go into detail on defects.  A Mortgage Valuation is just that, and often little can be placed on it to ascertain the detailed condition of the property.
A Commercial Building Survey is essential should you plan any renovations or alterations on the property. It provides a detailed assessment and analysis on the structural condition of the property, including looking at any immediate issues or potential problem areas. The Survey will take a look at all the accessible and visible areas of the property.
An experience surveyor will also take a look at the age and construction of the property as well as any alterations that have been completed by the previous owners.  The age and condition of the property is important and our experienced surveyors are able to highlight the potential issues from having experience with, and understanding of, different forms of construction and construction materials.
Contact Us
To find out more about the range of services we provide to, or to speak to one of our expert surveyors regarding a commercial building survey for your company property, please get in touch today. Simply fill out the form to the right and we will get back to you, or to speak to one of our advisers directly, call us on 01737 829070 where we will be more than happy to assist you.
With a wealth of experience surveying properties of all types for commercial clients looking to purchase properties throughout Surrey, Tim Greenwood & Associates can provide professional assistance. We look forward to hearing from you.