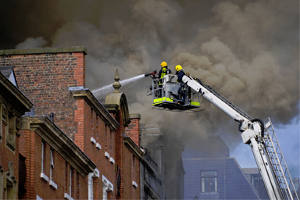 It is essential to ensure that properties are correctly insured; failure to do so could be costly in the event of an insurance claim.  If the building is over-insured then the insurance premiums will be more costly than necessary.  In the event that the building is under-insured then this could impact on the settlement of a claim and may leave the claimant with a financial shortfall inadequate to cover the costs of reinstatement works.
Insurance companies typically index link rebuilding costs year on year, which can, over time, distort the reconstruction values, especially if changes have been made to the building. The Royal Institution of Chartered Surveyors (RICS) recommends that reinstatement cost assessments are reviewed annually with a desk top assessment, with a full revaluation every 3 years to ensure the building is insured for the correct sum.
Reinstatement Cost Assessments in Sussex & Surrey
We undertake inspections of the buildings and prepare reinstatement cost assessment in accordance with RICS guidelines.  On the basis that the building does not change we can then undertake desktop reviews periodically to ensure that the sum insured is in line with up to date rebuilding costs.
For more information on Reinstatement Cost Assessment in Surrey, Sussex or London, get in touch with us today either by calling our Crawley office on 01293 804670 or by filling in the form on the contact us page.