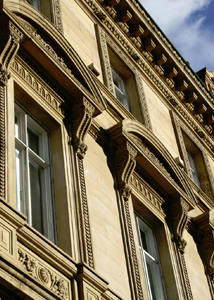 We are able to carry out historic research on a site or building to establish the architectural and historic interest of a building or area.
Once this information is gathered it will be used to guide practical repair and maintenance work, or input into a wider conservation plan.
Desktop and on-site surveys may include looking at the building's archaeology/records and will be used to improve our understanding of historical assets of all types of property and establish what changes may be permissible within the remit of relevant consents and regulations.
Historic Building Surveys London
We can thereafter offer advice in relation to design management and overseeing of repair, conversion or extension projects to Listed Buildings.  We are involved at all stages of the construction process from initial clients' briefing to final completion, including feasibility studies, producing tender reports and specifications.
For historic building surveys in London, Surrey and Sussex, get in touch with our team today on 01737 829070.