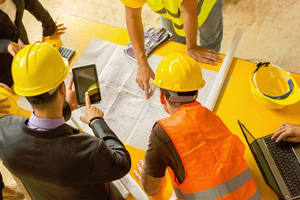 As lead consultants and contract administrators, we are able to advise and act on your behalf on construction contracts and deliver services including:-
Advice on contract forms and procurement processes; work with architects and designers on design issues; manage applications for consent from statutory authorities and landlords; prepare specifications and tender documentation, invite tenders from selected contractors; manage cost control on site; undertake on site supervision and negotiate and settle final accounts.
Our hands-on approach is aimed at maintaining tight control of your project, as we oversee day to day operations, ensuring that the work is carried out efficiently and to a high standard.
To find out more about our services, contact us today.